The quality of the implant is a crucial factor in determining the success of treatment. Currently, there are over 600 different implant companies worldwide. Among them, Straumann is a reputable company with a long history and certified quality. So, where does the Straumann Implant come from, and what are its most outstanding features? 
Which Country is the Straumann Implant From?
Straumann is the leading implant group in the world, based in Switzerland, a country renowned for its precision mechanics and high-quality products. Straumann Implants have over 60 years of development history and have been the subject of more than 1000 published scientific studies. Therefore, choosing this implant line guarantees quality, safety, and sustainable results.
Straumann Implants are currently distributed in over 100 countries, including Vietnam. Therefore, you can choose this type of implant for your treatment.
Structure of the Straumann Implant Post
Straumann Implant posts are crafted from pure titanium, which has high compatibility with the body, ensuring safety. Additionally, the abutment surface is treated with Straumann's proprietary technologies to increase the success rate and facilitate implantation with the jawbone, reducing healing time.
Different Straumann Implant Lines
Implant Straumann SLA
The Straumann SLA Implant post is made entirely of titanium. As the first implant line from Straumann, it has a fairly traditional shape. SLA implants have titanium surfaces that provide a certain roughness for easy integration with the osteoblasts of the jaw. However, the structure of the SLA implant is not particularly outstanding due to the lack of modern technology applied to it.
However, this type of implant post is still highly valued by experts due to its outstanding advantages, such as:
The rate of bone loss is only 0.5-1mm after 10 years of use.
The implant posts are made from high-purity Titanium material, which is benign to the body and safe for oral health.
Recovery time is fast, shortened by 2 times compared to other implant posts.
The implant posts have high hardness and bearing capacity, enabling efficient chewing and achieving 95% aesthetics compared to real teeth.
They are highly durable, with a service life of up to 20 years or a lifetime if well cared for.
Additionally, the Straumann Implant abutment comes with a worldwide warranty.
Straumann Implant SLActive
The Straumann SLActive implant is an improvement over the Straumann SLA, thanks to the innovative SLActive® technology. This technology uses a biofilm to cover the surface of the cylinder, making it water-activated and easy to integrate with the jawbone. As a result, it is suitable for most cases of tooth loss.
Furthermore, the design has been altered to more closely conform with the structure of the jawbone. As a result, the Straumann SLActive implant post (Switzerland) boasts a number of exceptional benefits, including:
SLActive, like the SLA Implant, is made of high-purity titanium and has a bone integration rate of up to 98%.
It has a shorter healing time of 4-5 weeks, compared to the 2-3 months required by other types of implants.
In addition to providing natural beauty, SLActive also offers great chewing force, allowing patients to experience the feeling of chewing with real teeth.
It promotes self-healing of bone tissue in damaged areas, achieving a recovery rate of up to 100% for those who have lost all of their teeth or have been missing teeth for an extended period of time, or for customers who want to regrow teeth quickly.
The Outstanding Characteristics of Straumann Implant Posts
Straumann Implants have many outstanding advantages due to their proprietary technologies and scientific research:
Shorter Healing and Biocompatibility Time
One of the most important benefits is that they have a shorter healing and biocompatibility time with the body. This means that patients can save time and experience less discomfort during the recovery process. Unlike most other implant posts on the market that require 8-12 weeks for the healing process, Straumann Implant posts only need 3-6 weeks. This is a significant advantage for patients who are looking for a quicker and more efficient solution to their dental needs.
Durability
Straumann Implants are known for their exceptional durability, which is a key factor to consider when choosing a dental implant. It is important to note that while dental implants from other manufacturers may need to be replaced after several years, Straumann Implants can potentially last a lifetime with proper care. This means that patients can enjoy long-lasting results without having to worry about the hassle and expense of replacing their implants.
Restore Chewing Function
The Swiss Straumann abutment has a smaller size at the root and deep threads for added stability and a secure connection to the jawbone. This design ensures chewing function for all missing teeth, especially molars.
Moreover, Straumann abutments are stable and can restore most of the physiological functions of real teeth, including eating, pronunciation, and aesthetics. Additionally, the sturdy design provides good bearing capacity and high durability for long-term use of the implant.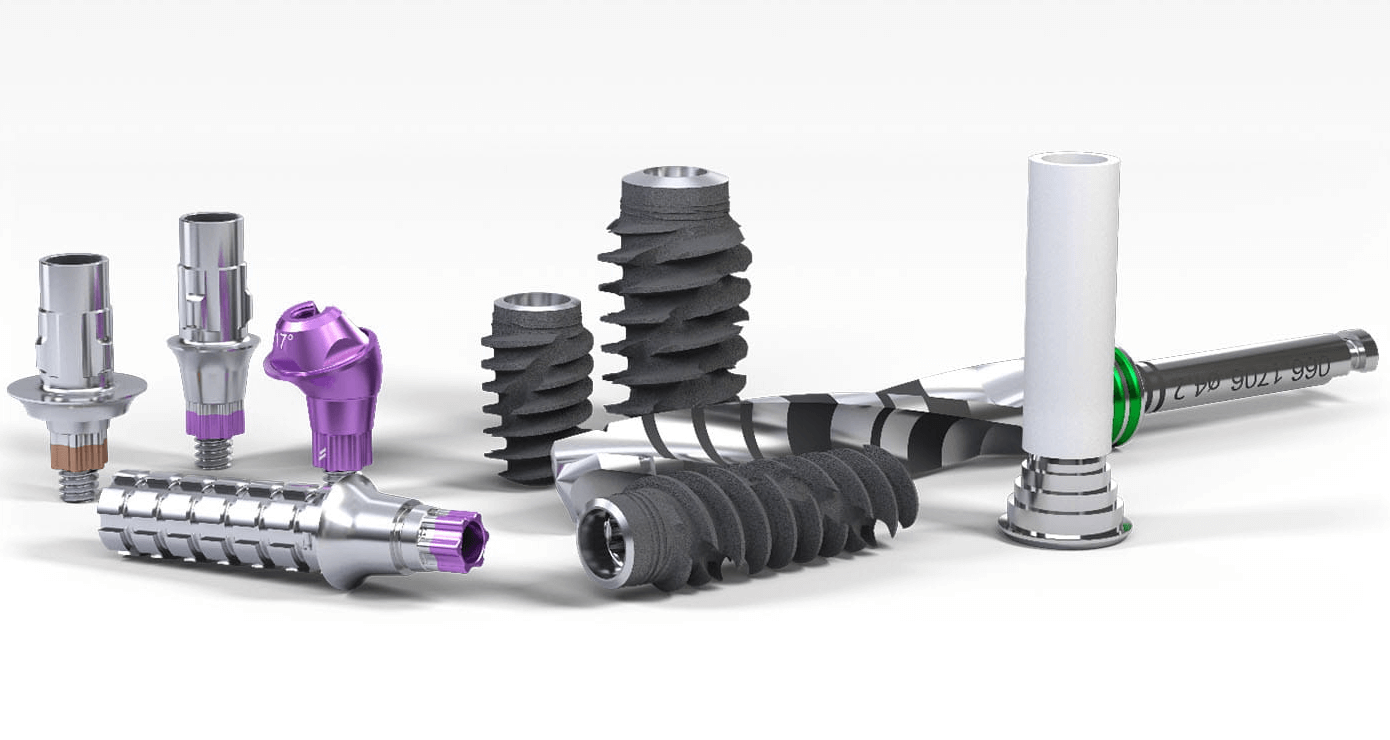 How much is the Swiss Straumann Implant Post?
The Swiss Straumann post is trusted and recommended by many experts due to its outstanding advantages. It ensures not only the chewing function but also increases aesthetics for the user. The Straumann Implant is considered the optimal solution for many cases, such as bone deficiency and loss of all teeth.
However, with these strengths come a high cost. According to statistics, the current market price for dental implant services with Straumann Implant posts ranges from 30 to 36 million VND. This price is many times higher than other implant lines. However, after treatment, you can rest assured of the effectiveness of this product.