+ Deep cavity that touches the pulp chamber
+ Cracked or broken tooth which leads to pulp exposed
+ A trauma to a tooth causing pulp damage
+ A tooth gets infection or inflammation due to bad oral hygiene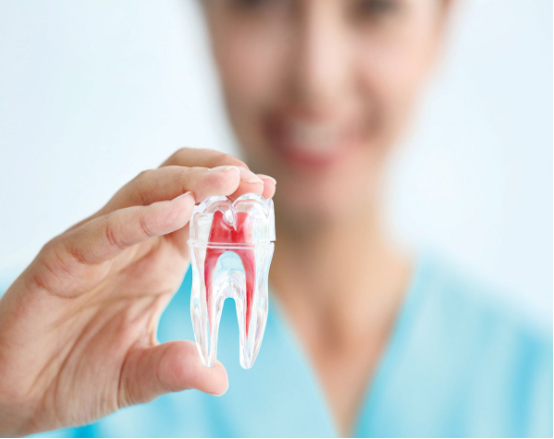 Symptoms of needing root canal treatment
Symptoms include pain, prolonged sensitivity to heat or cold, tenderness to touch and chewing, discoloration of the tooth, and swelling, drainage and tenderness in the lymph nodes as well as nearby bone and gum tissues. Sometimes, however, there are no symptoms.
Root canal treatment procedure
Depending on the severity of inflammation and the position of the tooth, root canal treatment can be finished within 1-3 visits.
Step 1:Examination and X-rays of the tooth that needs a root canal. A local anesthetic is given to numb the tooth.
Step 2:Your endodontist will create access to the tooth, remove all infected pulp and clean the root canals to shape the space for fillings.
Note:If the tooth is extremely infected, medicine will be put into the root canals for 5-7 days before continuing with the next step.
Step 3:After the space is cleaned and shaped, the endodontist fills the root canals. In most cases, a temporary filling is placed to close the opening. The temporary filling will be removed by your dentist before the tooth is restored.
Step 4:After root canal treatment is finished, you must return to your dentist for a crown to protect and restore it to full function. Post and core may be used to enhance the tooth before having a crown.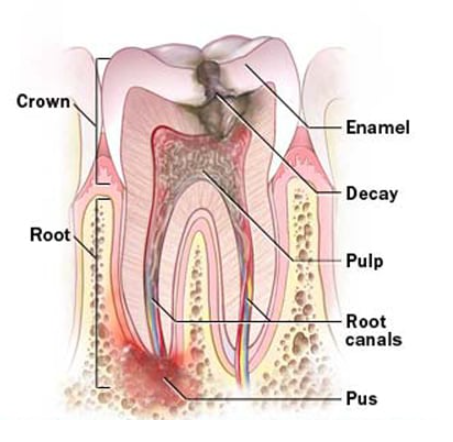 Why you should choose Home Dental for your endodontic treatment?
+ We use the VDW Endo system for Root Canal Treatment for an efficient treatment and a predictable result. You will feel totally relaxed during the treatment.
+ Home Dental is the only dental clinic in Hanoi that uses the Meta Biomed Obturation technique in all cases of root canal treatment to bring reliable results
+ We have a great team of endodontists, who can deal with all endodontic cases
+ High-quality treatment under German standards at very reasonable prices.
If you want to find a decent dental clinic to stop all your dental problems, please feel free to contact us at +84 914665656 or homedentalvn@gmail. It's our pleasure to support you.
Kindly fulfill the form below to make an appointment and please do not forget your email, then we can contact you for detailed consultation and pricing.