Should braces be given to children early?
Should braces for children be the concern of many parents because all of us want our children to grow up and develop normally, including oral health problems?
As one of the prestigious dentistry is trusted by many customers in Hanoi, we often receive questions from parents about when their children should get braces. Our teeth doctor and dental doctor team recommend that children get braces early for several reasons.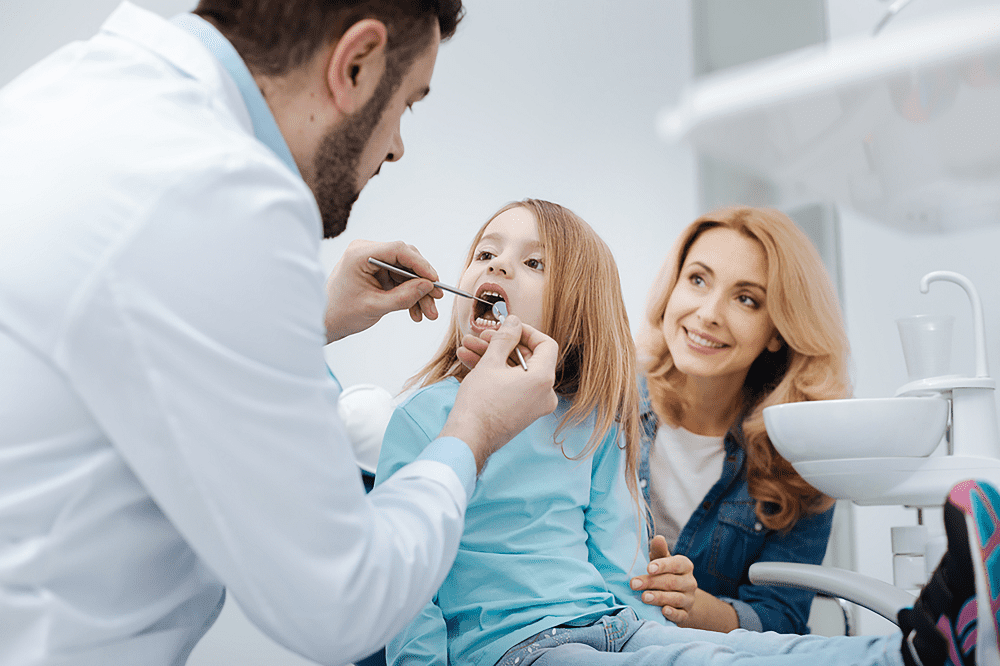 Firstly, early orthodontic treatment can help correct bite problems and misaligned teeth. This can prevent more serious dental issues from developing in the future, such as tooth decay, gum disease, and even jaw problems. By addressing these issues early on, children will avoid more extensive and expensive dental treatments later in life.
Secondly, getting braces early can also improve a child's self-esteem and confidence. Crooked or misaligned teeth can cause children to feel self-conscious about their appearance and may even affect their social interactions. By straightening their teeth early on, children can feel more confident and comfortable in their skin.
Lastly, early orthodontic treatment can help improve a child's overall oral health. Straighter teeth are easier to clean and maintain, reducing the risk of tooth decay and gum disease. Additionally, correcting bite problems can improve a child's ability to chew and speak properly.
At Home Dental Clinic, we believe that every child deserves a healthy and beautiful smile. That's why we offer free dental scaling for customers who use our services, as well as a voucher for free scaling on Mondays and Tuesdays at Home Dental. Our German standard expert, the best dentist near meme is also available to answer any questions you may have about your child's orthodontic treatment.
In conclusion, getting braces early can provide numerous benefits for children's dental health and overall well-being. If you're considering orthodontic treatment for your child, we encourage you to schedule a consultation with Home Dental Clinic – the best dentist in Hanoi to discuss your options. With our expertise and state-of-the-art technology, we can help your child achieve a healthy and beautiful smile that they can be proud of for years to come.
Why should you get dental treatment at Nha Khoa Home – 30 Triệu Việt Vương?
The team of highly skilled doctors has experience in treating and gaining the trust of thousands of patients.

A variety of dental treatments are available to suit the patient's choice.

The modern medical equipment system, high-quality materials, and reasonable costs for the patient.

A modern imaging system with a 3D CT Conbeam camera for the most accurate assessment for each case.
Add: 30 Triệu Việt Vương, Hà Nội.
Phone: 0243 828 9999 – 0994 665656
Web: www.nhakhoahome.com