OVERCOMING SENSITIVE FEELING AFTER TEETH WHITENING
Teeth whitening is one of the immediate cosmetic methods that bring noticeable results immediately after use.

Overcoming the feeling of sensitivity after bleaching is one thing to keep in mind for everyone.
What is the sensitivity after bleaching?
Teeth whitening feeling after bleaching is felt with both whitening methods at clinic using Laser bleaching technology and also at home bleaching using bleaching chute.
Bleaching at Home Dental is always one of the most popular services with two popular bleaching methods: Home Bleaching & Laser Bleaching in clinic. When using bleaching services, customers will be carefully examined by doctors, assess all oral problems, enamel and predict the bleaching results.
Both of these methods give results equivalent to the ability to bring out the natural bright white tone of the client's teeth, removing stains and plaque. But the problem that causes the sensitivity stemming from the use of chemical bleaching teeth directly on the outer surface of the teeth, if the customer is using laser whitening, the light from the bleaching projector will continue to impact. causing bleaching chemicals to continue seeping into the outer surface of the teeth causing sensitivity.
This tingling sensation usually goes away a few hours after completing the bleaching process, if this persists, you may have the following tooth problems:
- Weak teeth cause a sensitivity after bleaching: For those with weak and sensitive teeth, the sensitivity will last longer than normal. In addition, other oral problems such as gingivitis, sensitive teeth, root infections and tooth decay are also factors that cause prolonged unpleasant sensations.
- High bleaching chemical concentration: You can ask your dentist to change the bleaching chemical concentration through each bleaching session to limit the chemical concentration that is too high, causing discomfort and sensitivity. Affect the whitening process. The dentists will all use a lip and mouth protector for the client while bleaching to limit this problem.
Overcome sensitivity after whitening teeth
Under normal conditions, the sharp flare-ups after bleaching will disappear within a few hours, up to 1 day after the bleaching process ends. After that, some people may experience a little bit of discomfort, or a thorny sensation when bleach is working. The fix is ​​very simple:
- Use pain relievers, anti-sensitivity as directed by dentist, always remember to consult your dentist whitening your teeth for any problem. Avoid using medication that causes allergies or interferes with sensitivity results.
Gently rinse your mouth with warm water: After a few hours of bleaching finishes, the burning sensation will gradually cease, gently rinsing your mouth with warm water will promote the recovery process. than.
- Proper oral hygiene: Using a soft bristle brush and proper oral hygiene after bleaching not only stops the sensitivity but also helps to prolong the whiteness of the teeth after bleaching, helping to color Teeth color continues to keep the original bright white tone.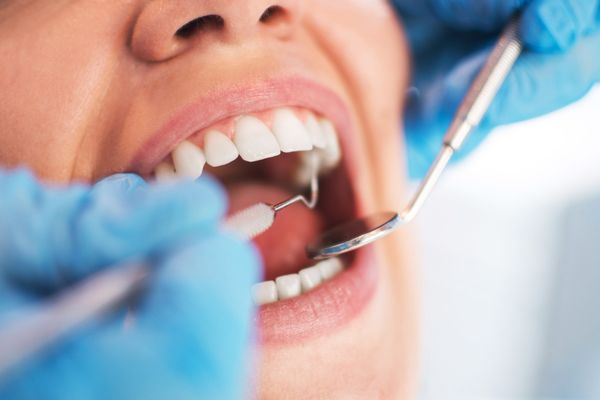 NOTE: THE SENSIVITY AFTER WHICH WILL FOLLOW IT AFTER HOURS OR 1 DAY, THIS IS A NORMAL RESPONSE OF DANGER TO WHITE CHEMICALS, YOU NEEDLY NEEDED TOO LOOKS ON THIS ISSUE.
-------------------------------------------------- ---------------
Every customer using teeth whitening services at Home Dental is committed by doctors:
- The process only lasts 60 minutes.
- Minimize sensitivity while bleaching.
- Listen to relaxing music while whitening.
- The results can be verified right after finishing the bleaching process.

---------------------------------------------
Home Dental - The only German standard dentistry chosen by the Embassy of Germany.
Address: 30 Trieu Viet Vuong, Hai Ba Trung, Hanoi
Website: http://nhakhoahome.com/
Direct guarantee and insurance support for more than 15 insurance companies
Hotline: 0243.8289999 / 0914 66 5656
Working time: 8:30 - 20:30 all days